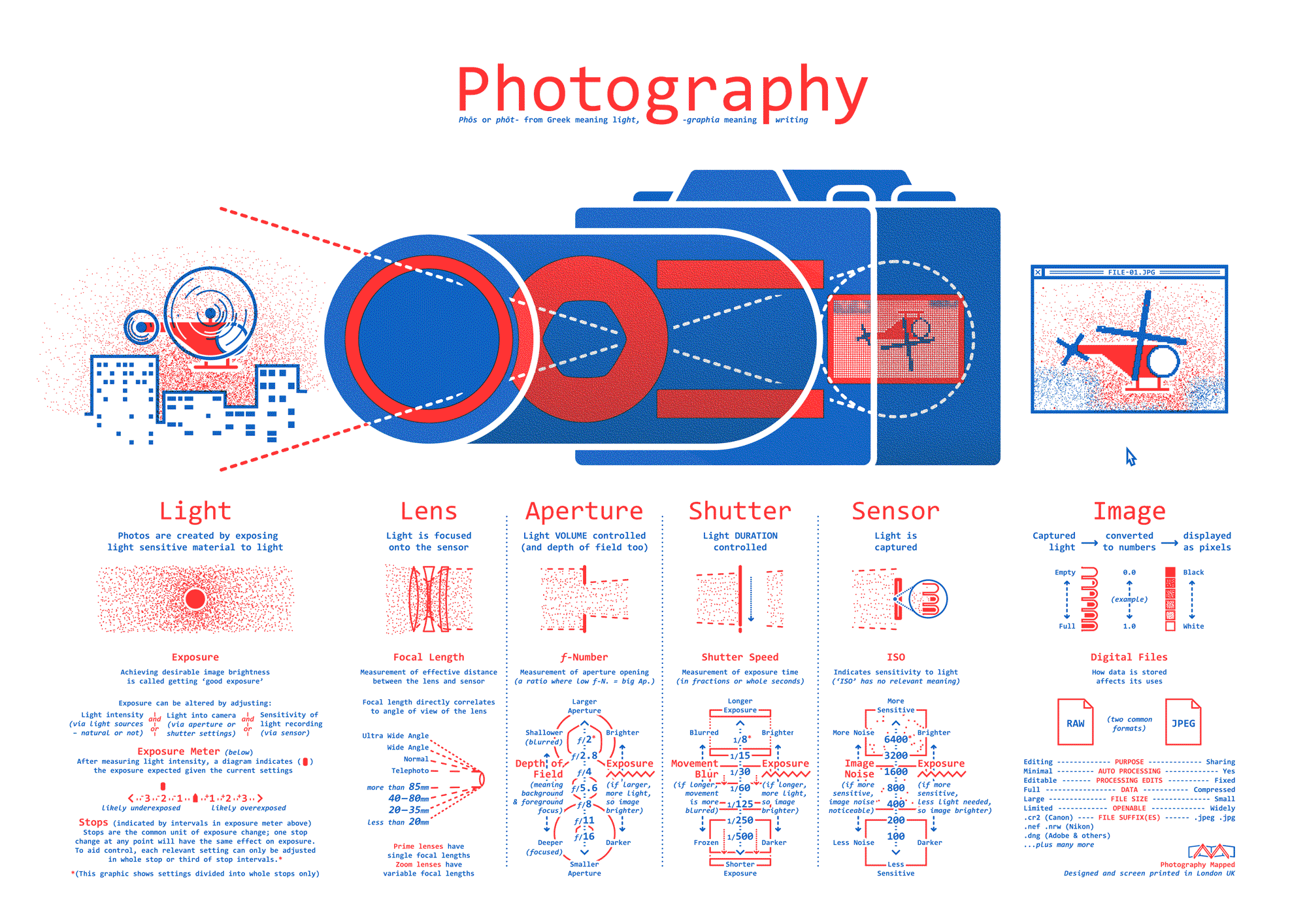 Hover to zoom
Photography Graphic
Maps main relationships, terms & figures in photography.
OWN A PRINT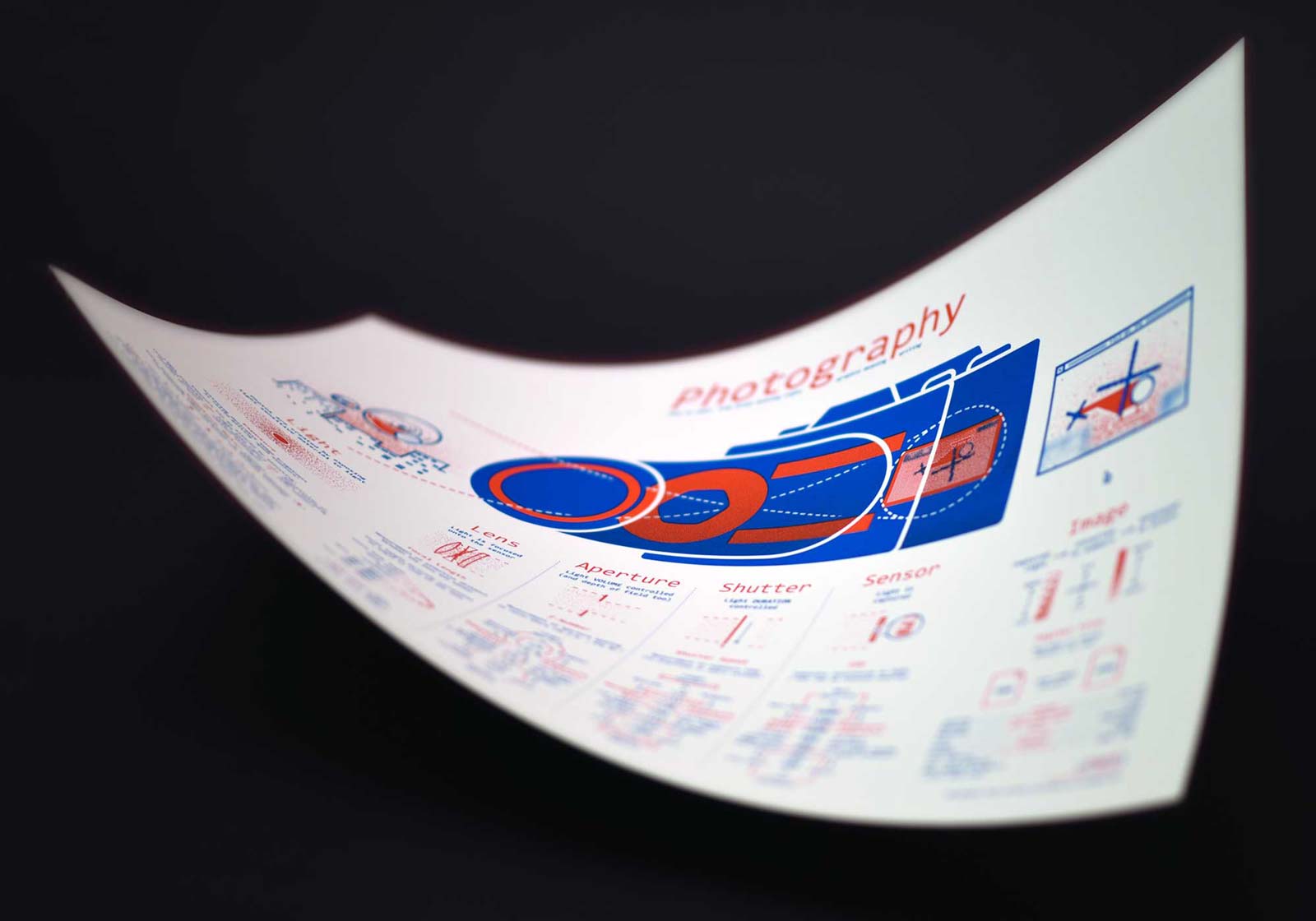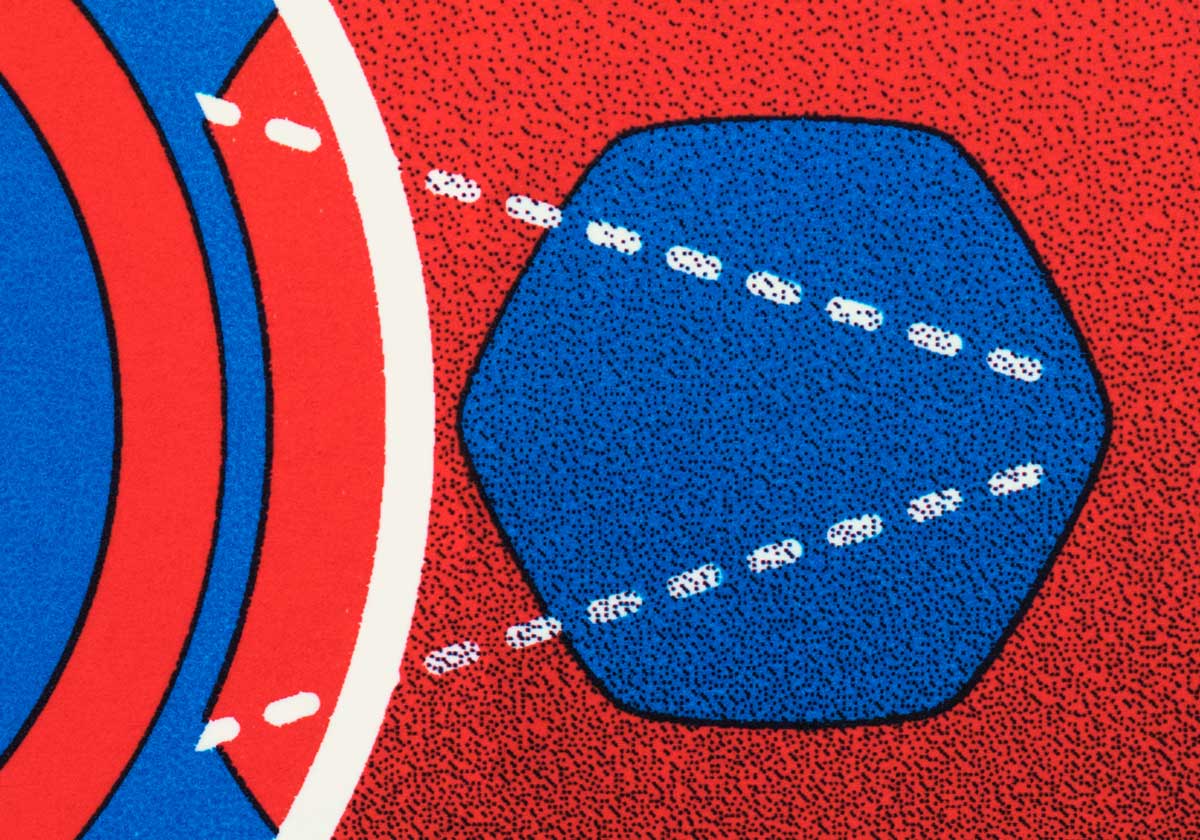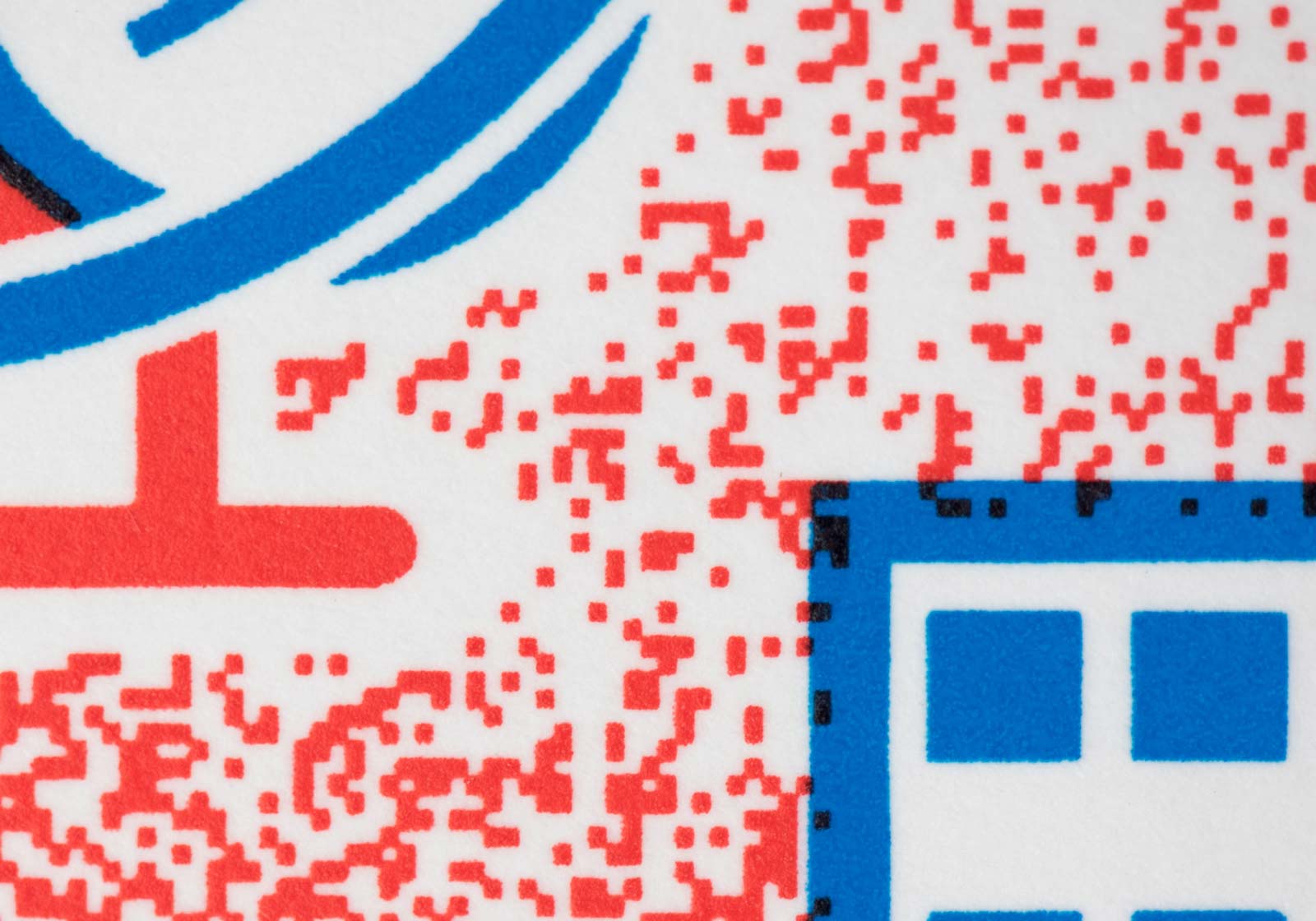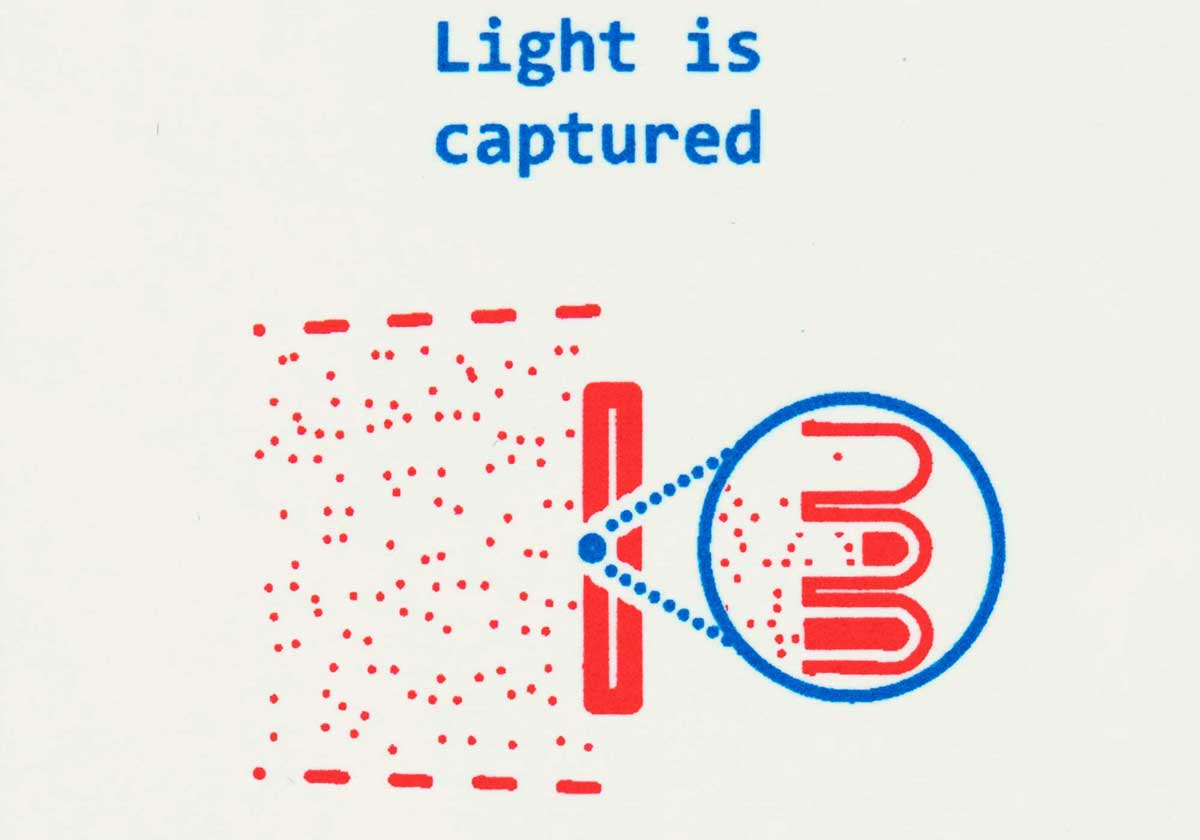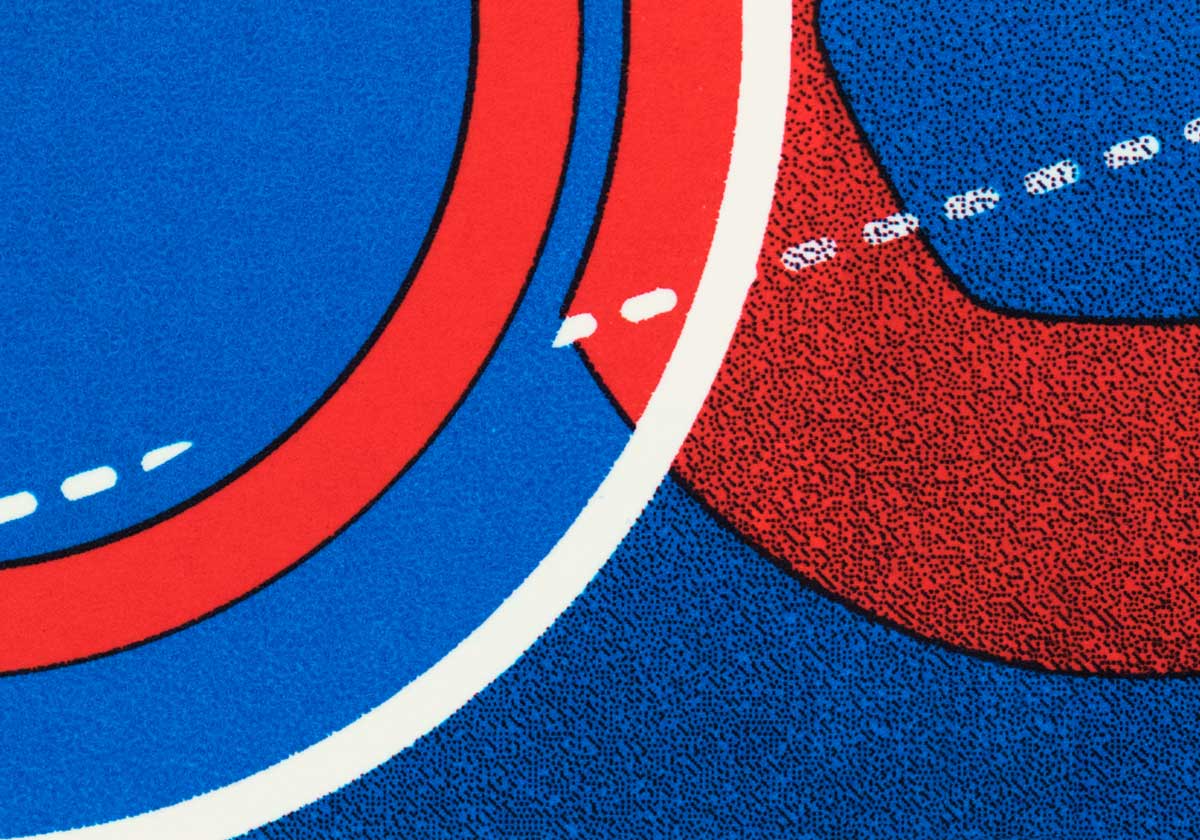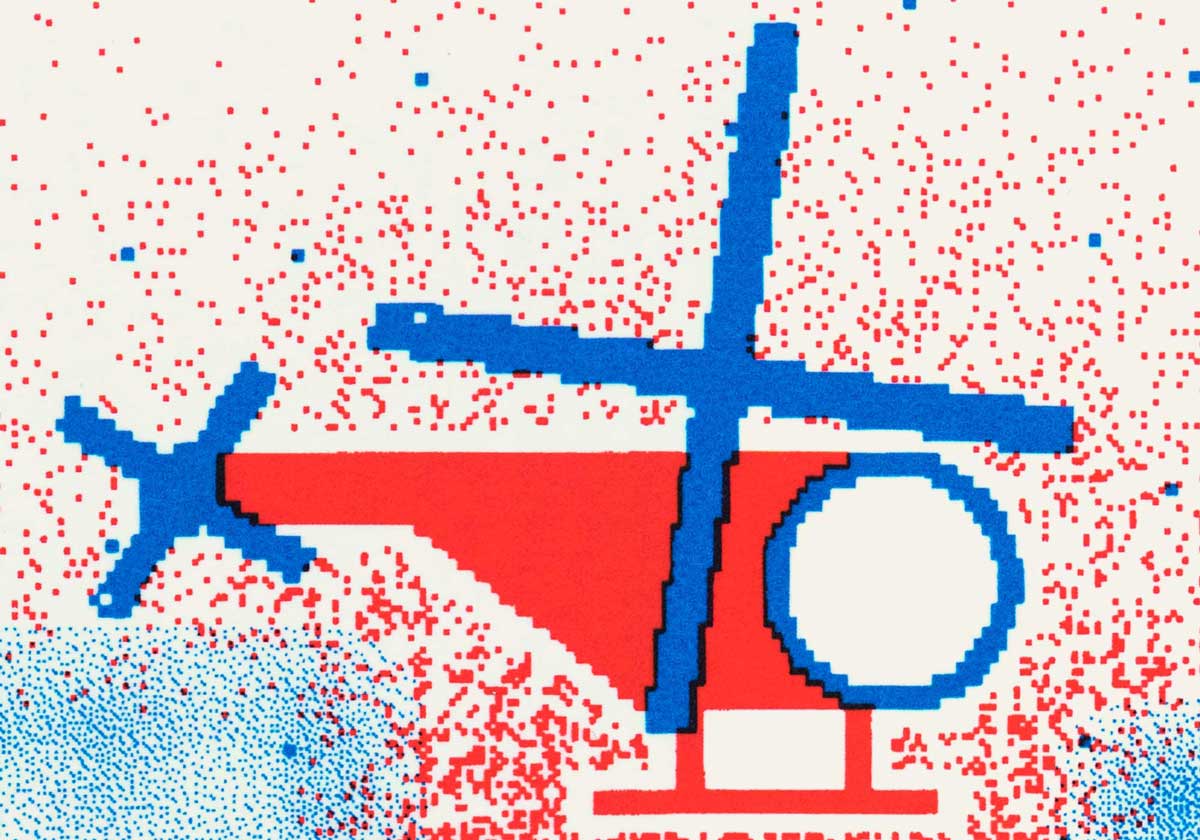 Hand printed screen print £39 (about €46 / $50) orSmall riso print £21 (about €25 / $27)
Both include FREE international shipping
SEE HOW IT WORKS
(Top of graphic)
The Big Picture
The top part of the diagram shows the big picture: light from the scene enters the camera and is recorded and stored.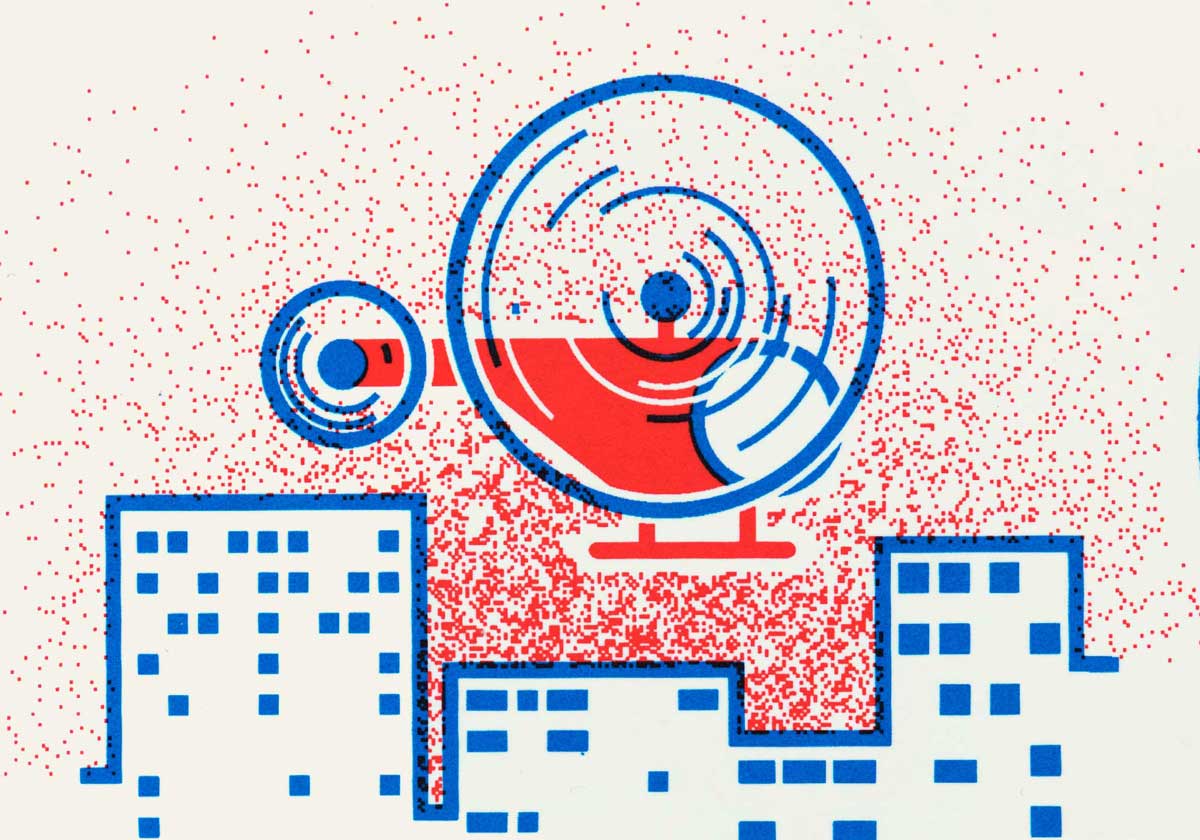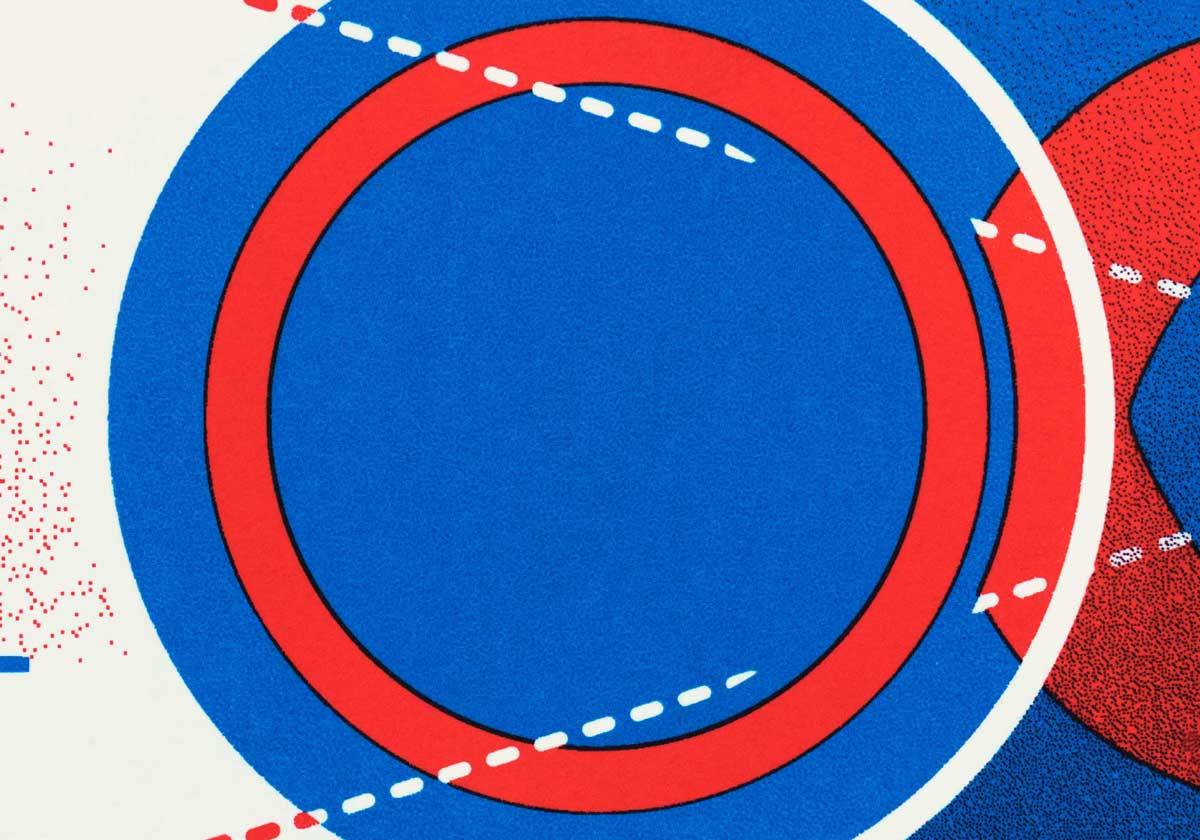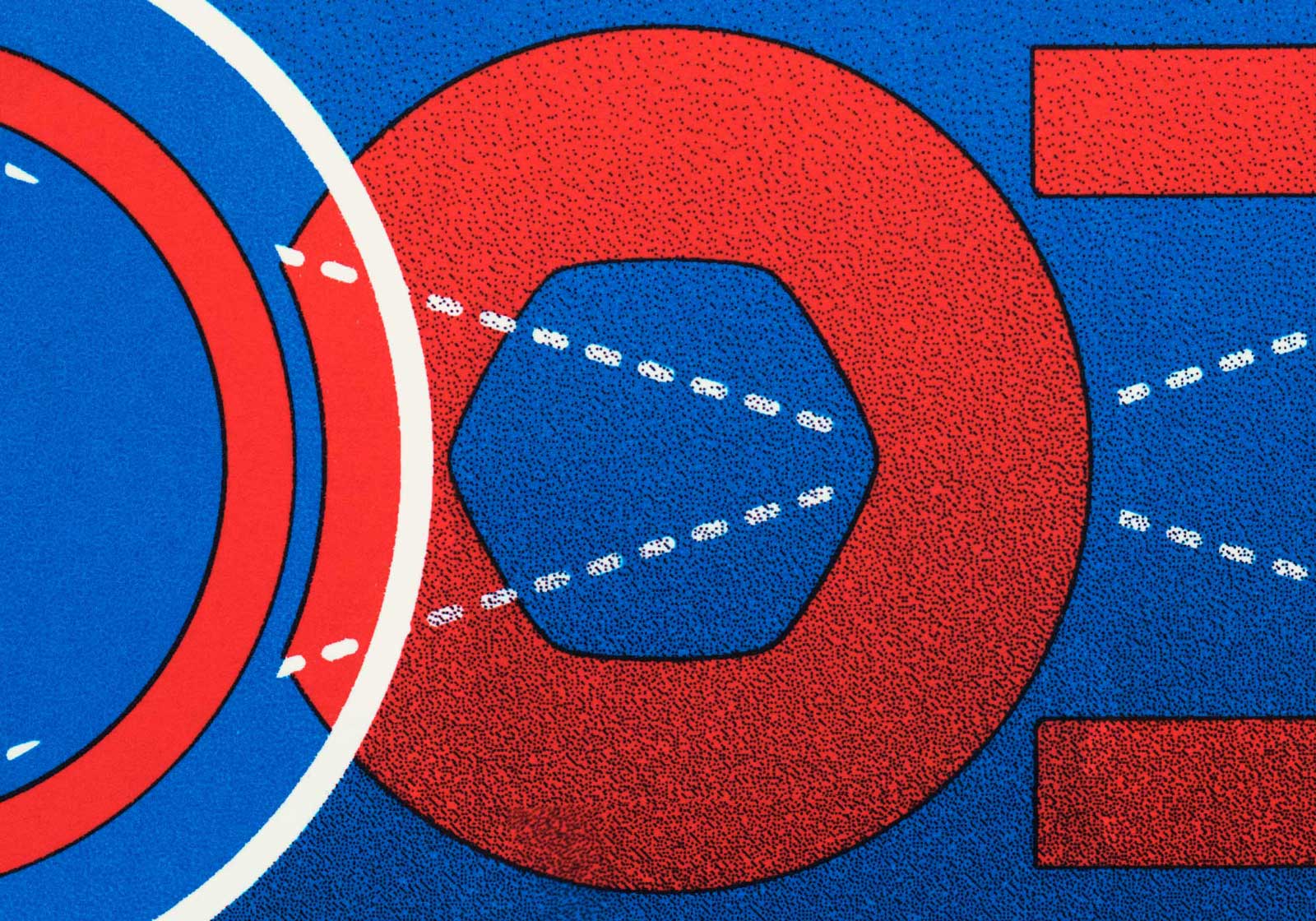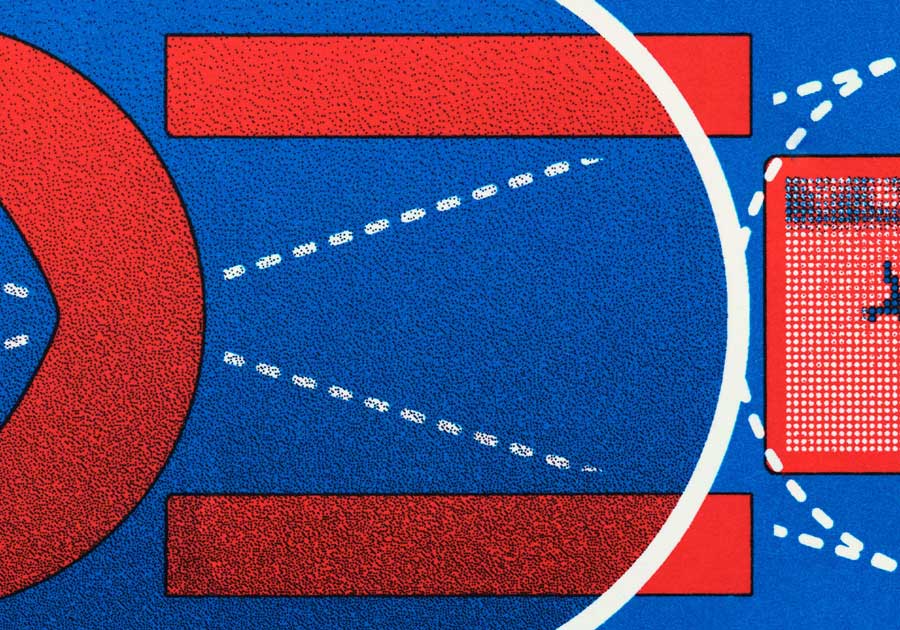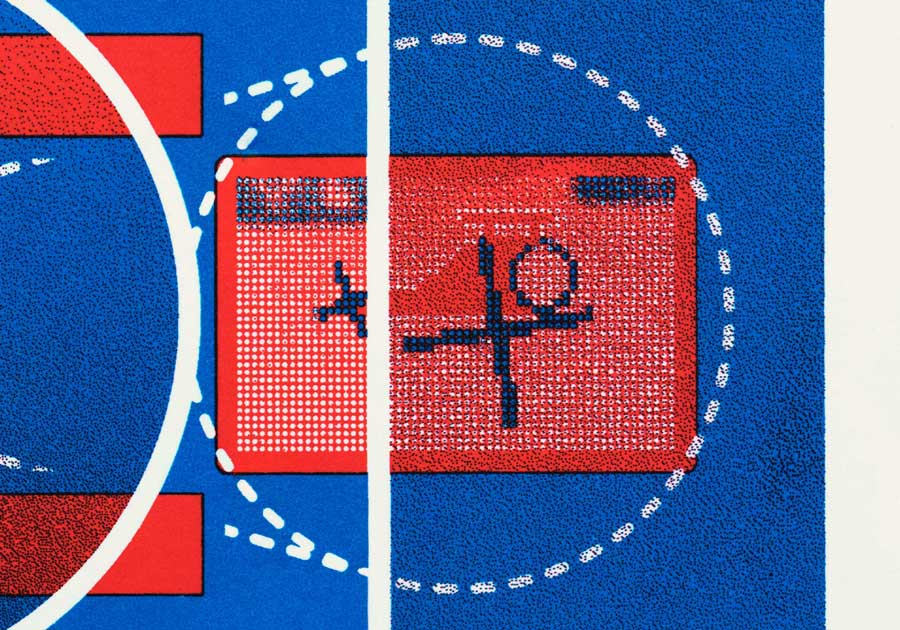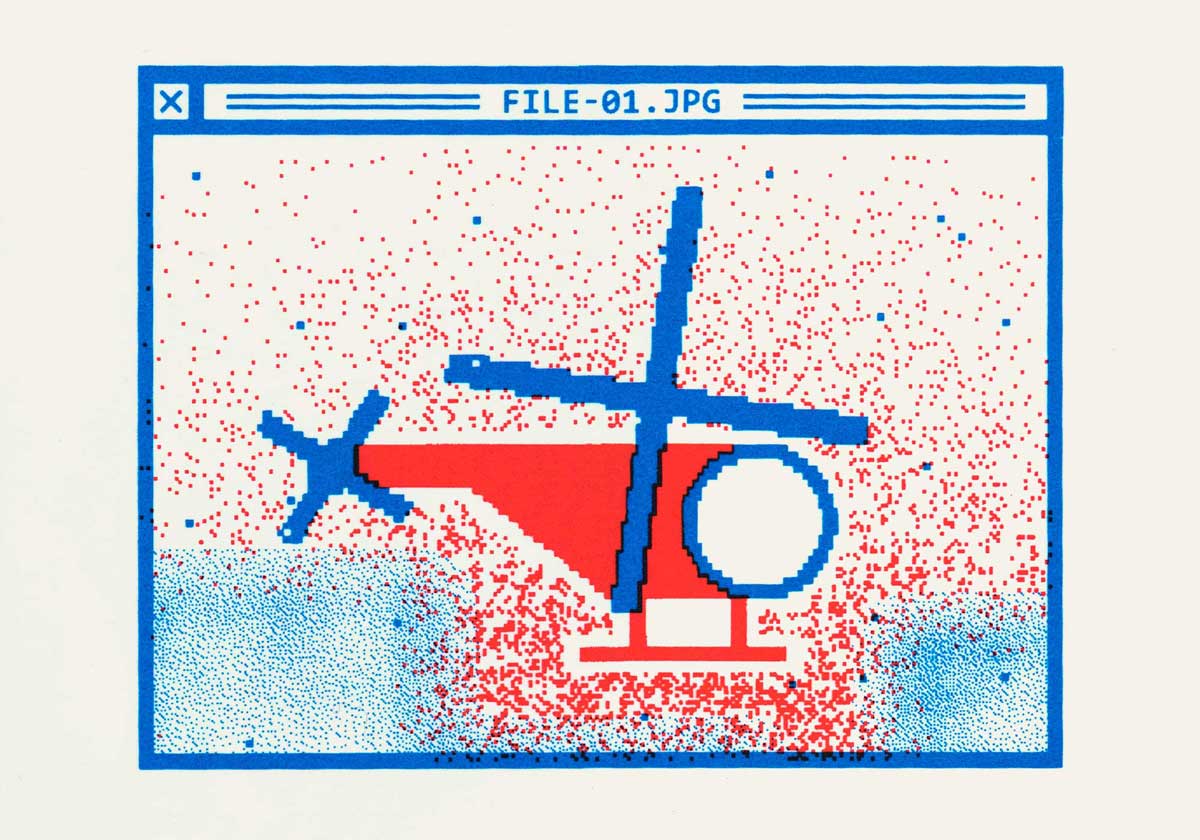 (Images of screen print shown)
(Middle of graphic)
See the process
The middle section shows the sequence in more detail.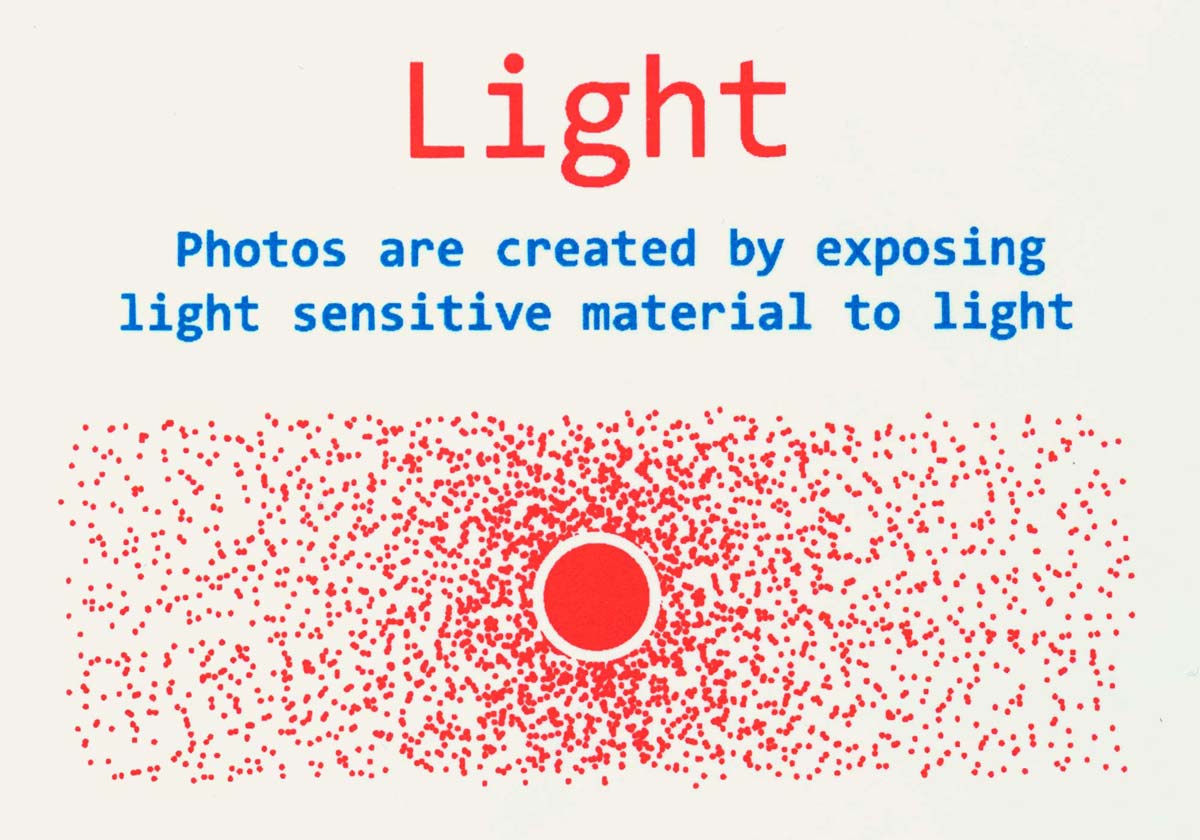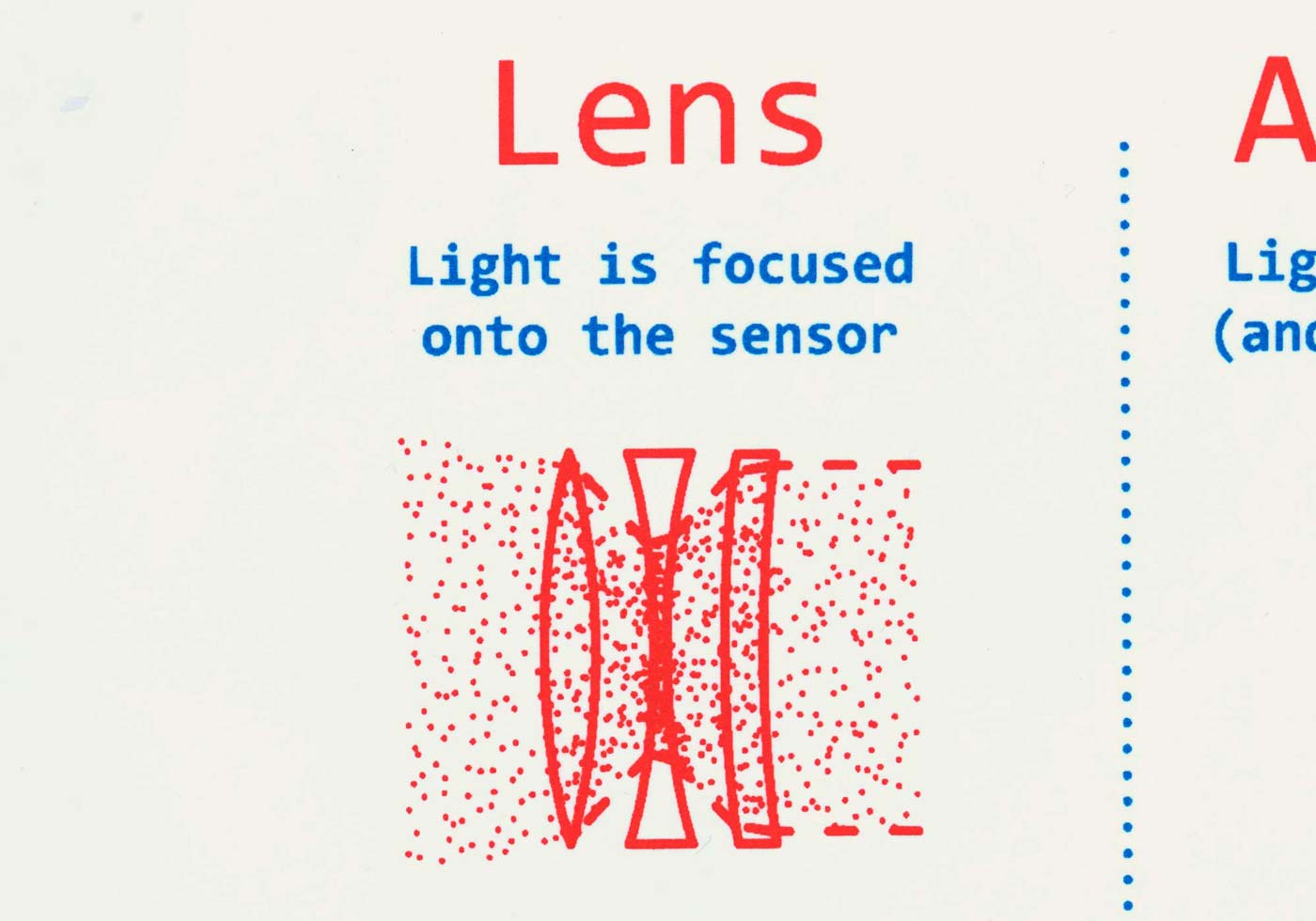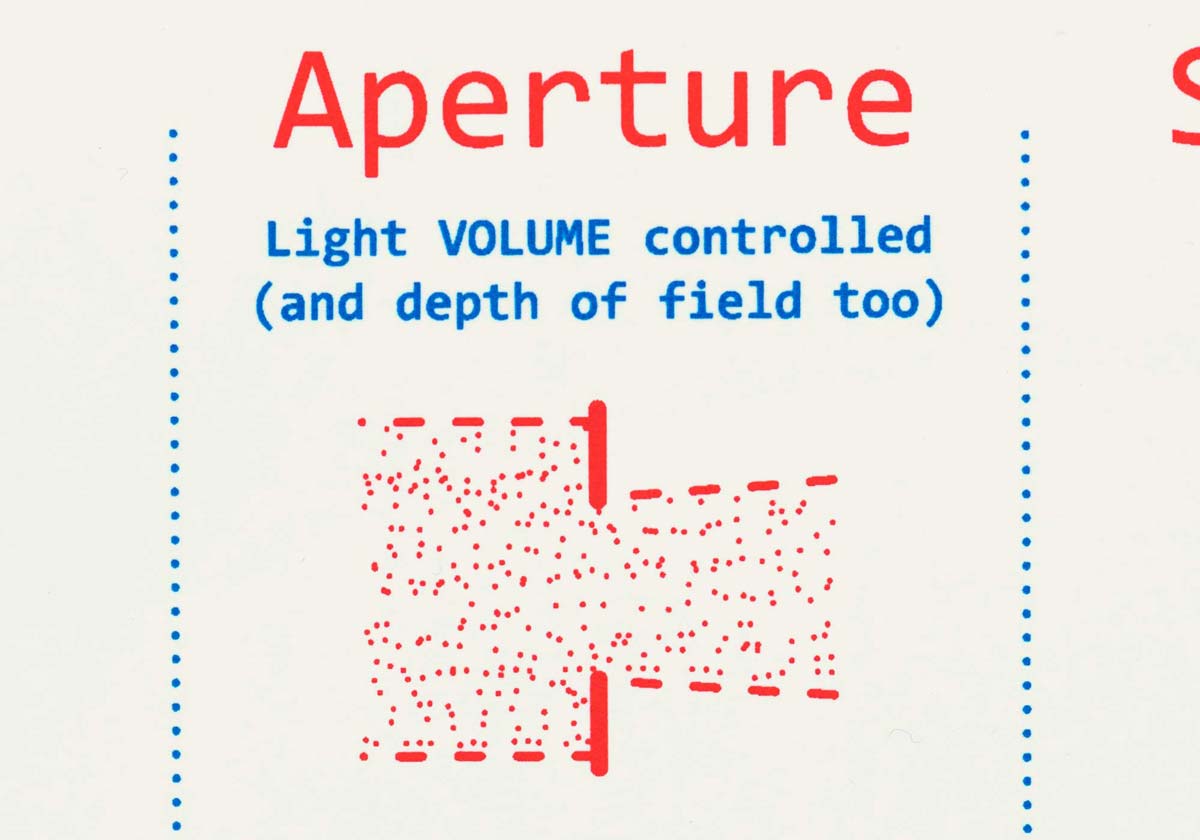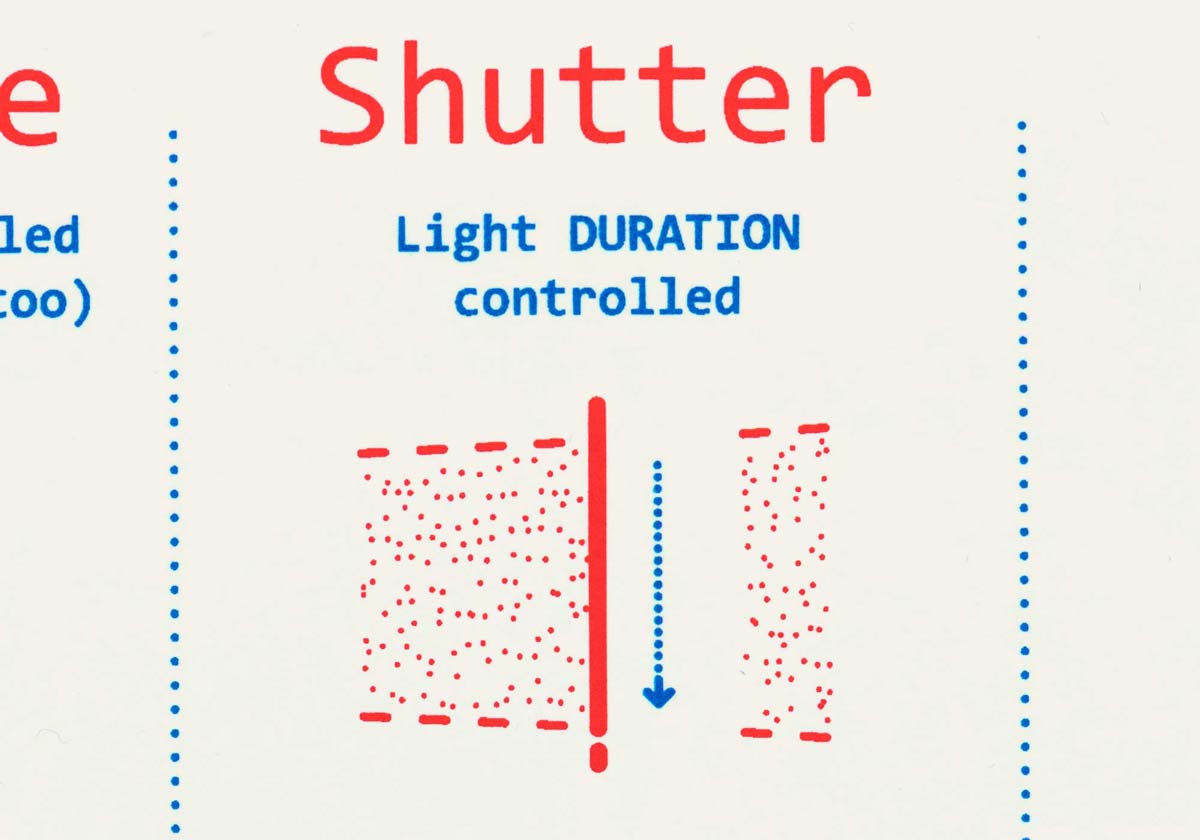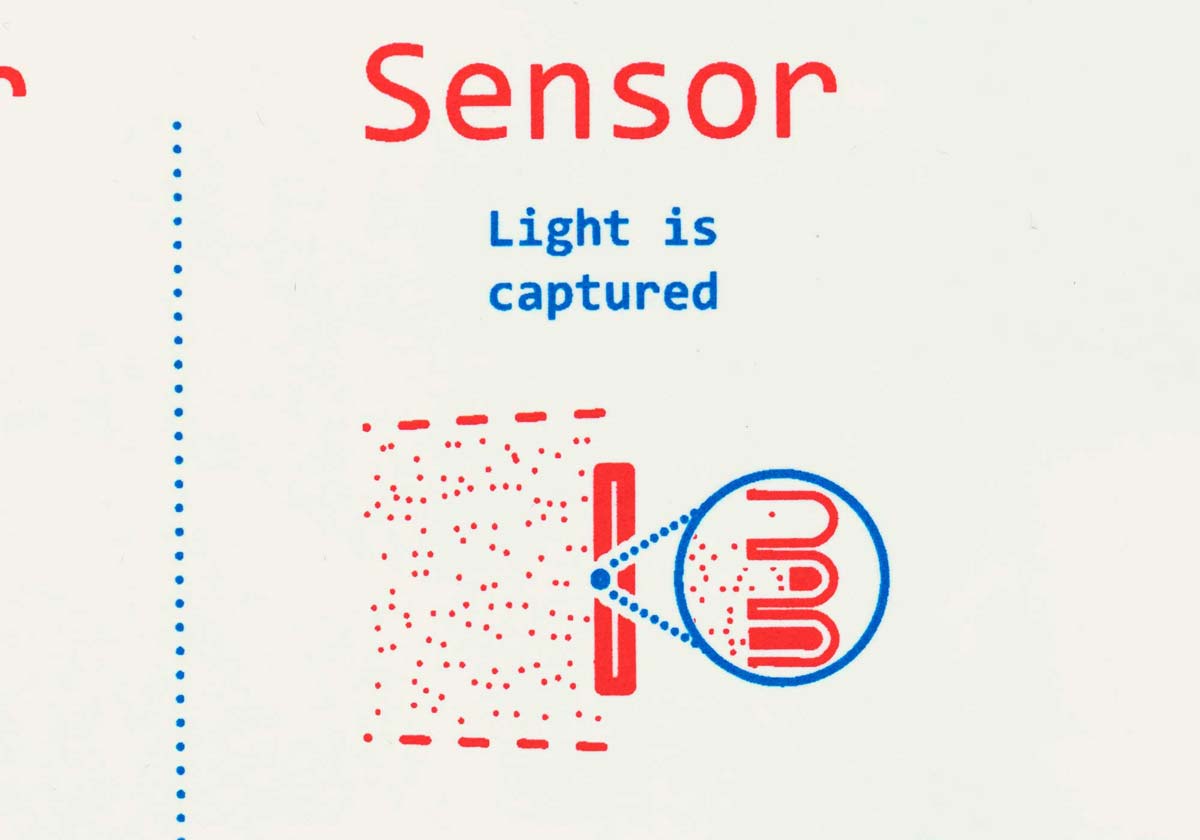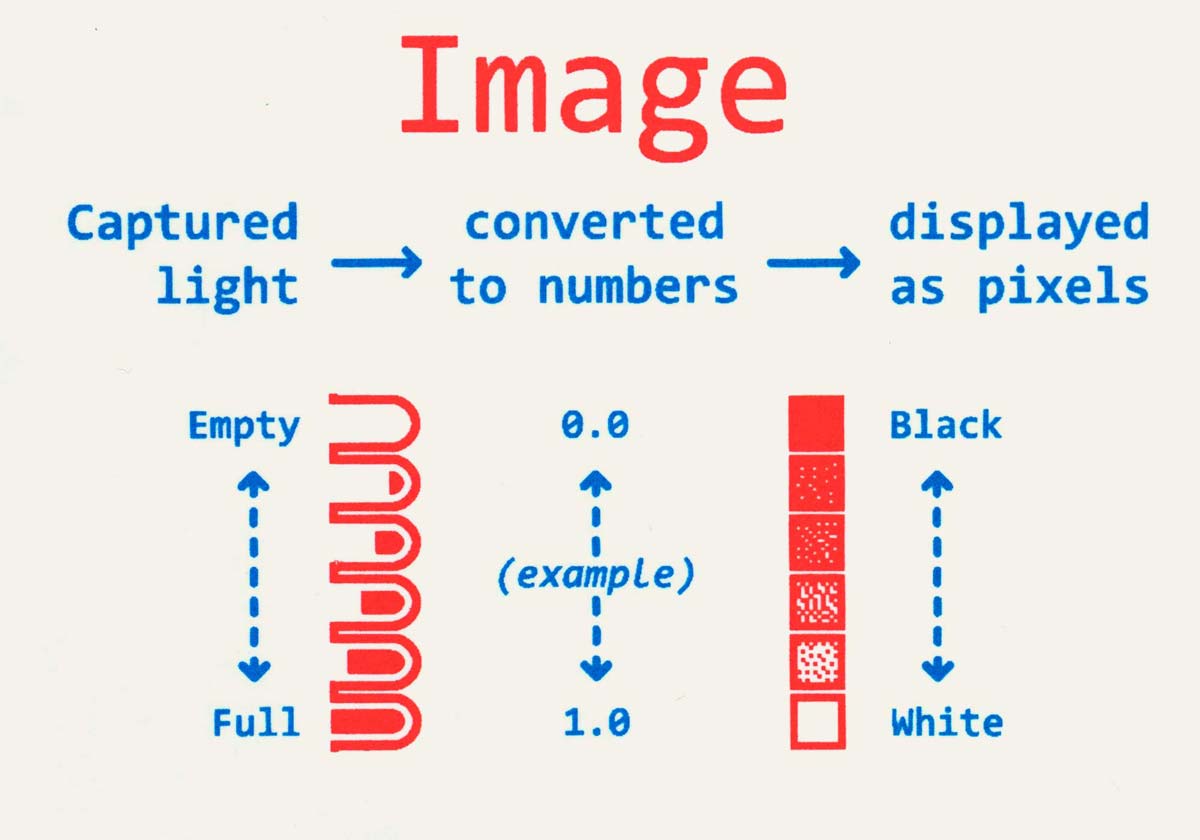 (Bottom of graphic)
Control and measure
The bottom section describes how to control and measure the process at each stage.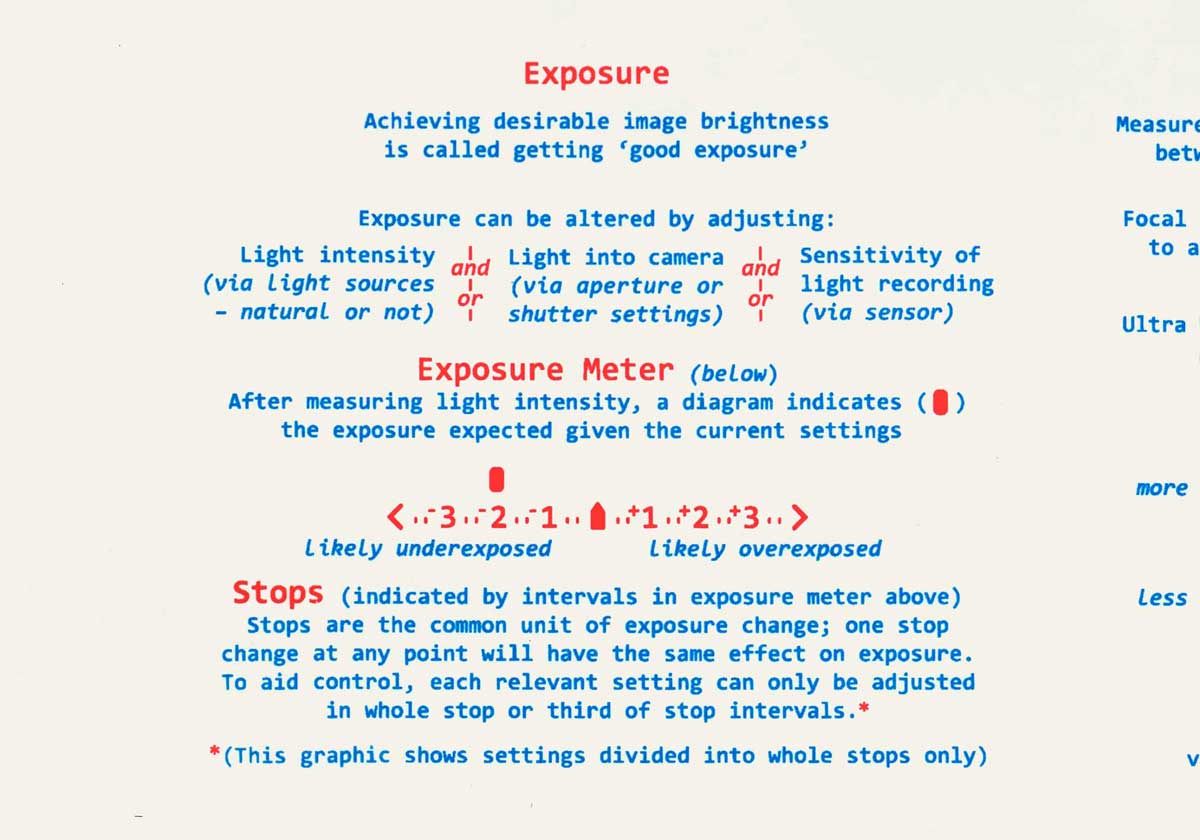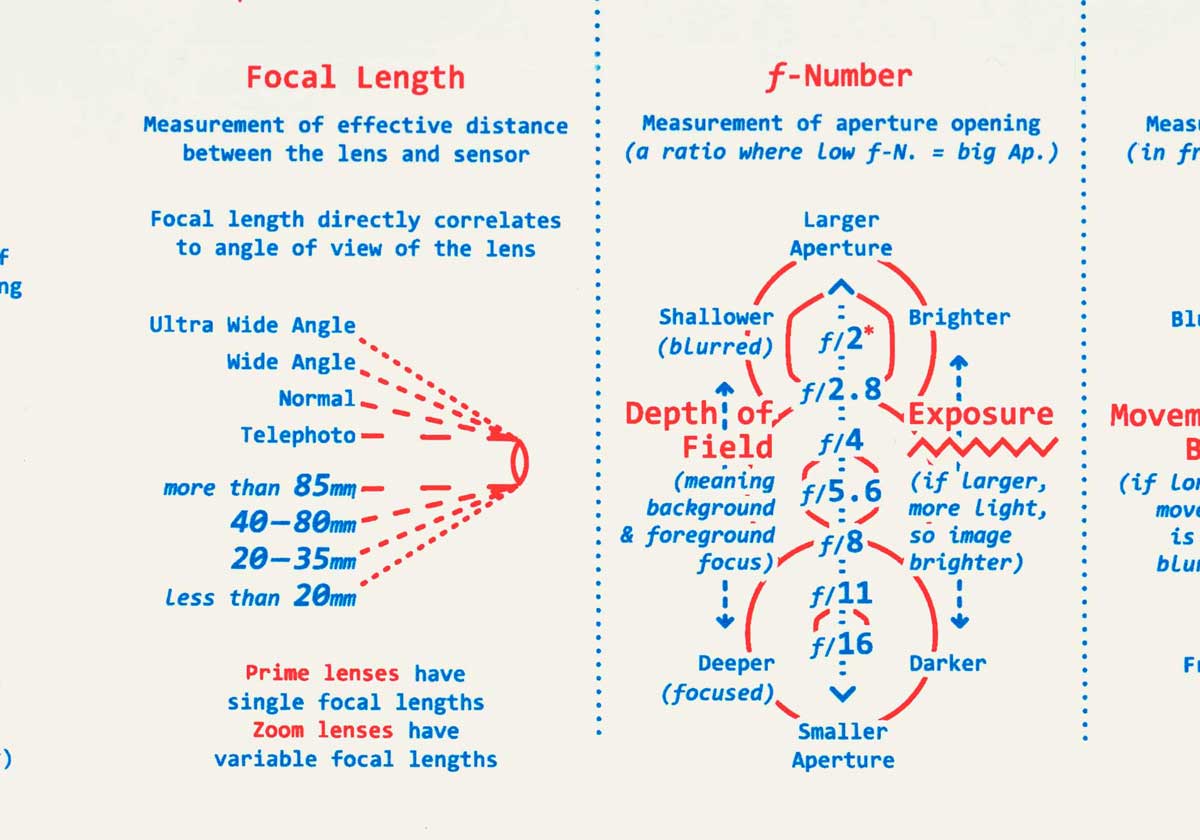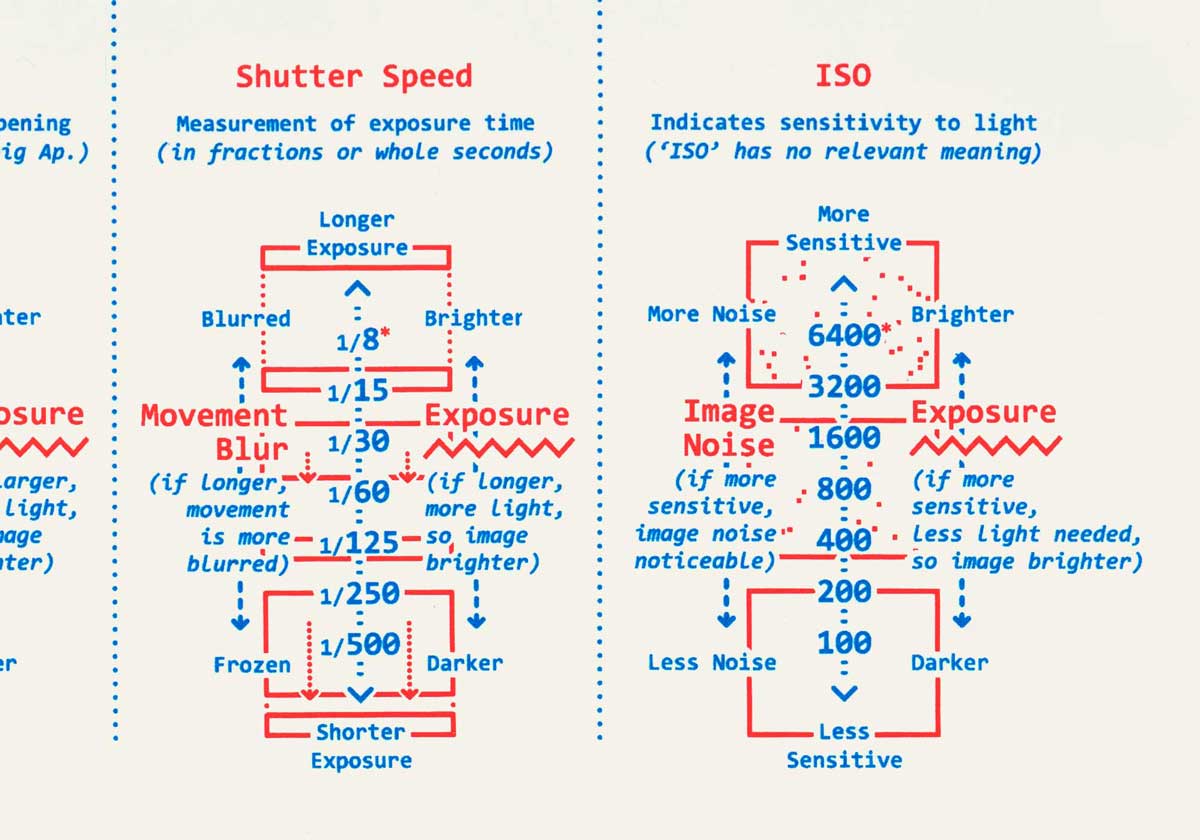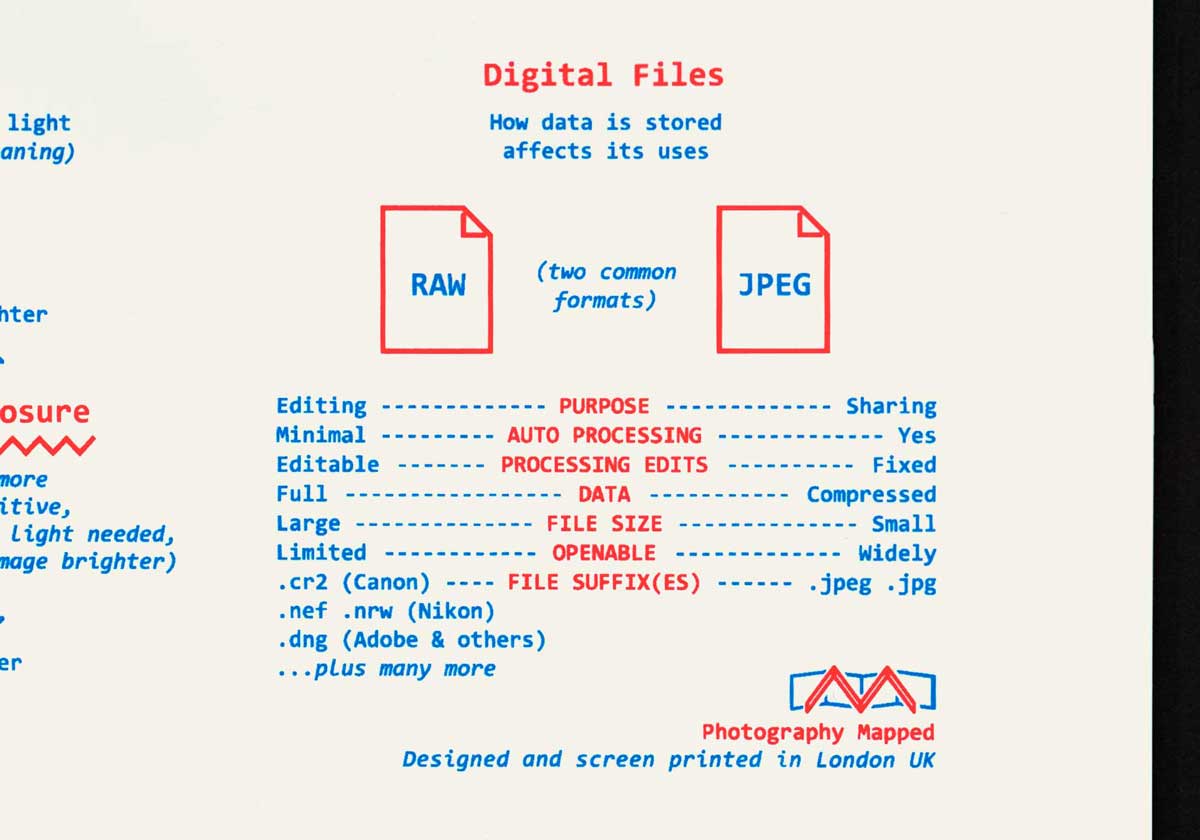 Having a good understanding of how the image is formed, and how to control it, gives you more creative control over your final images.
It will take a little time to absorb all the relationships, terms and figures.
Purchasing Options
Two versions of the print are available: a screen printed version is larger and printed by hand; a riso version is smaller and printed mechanically. Both use techniques that print solid blocks of vivid colour.
A2 Screen Print
A3 Riso Print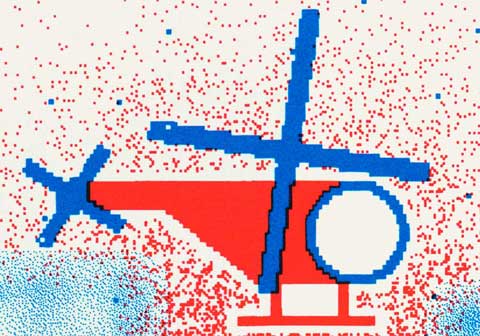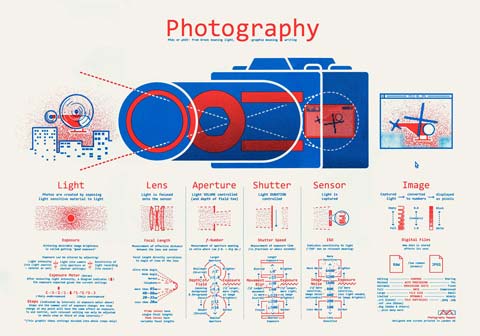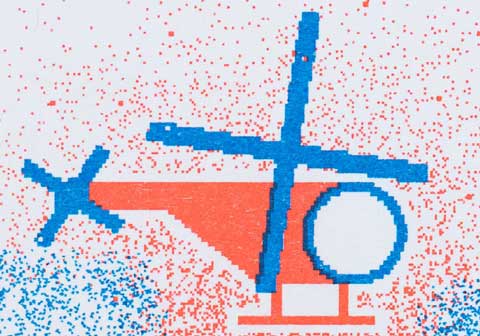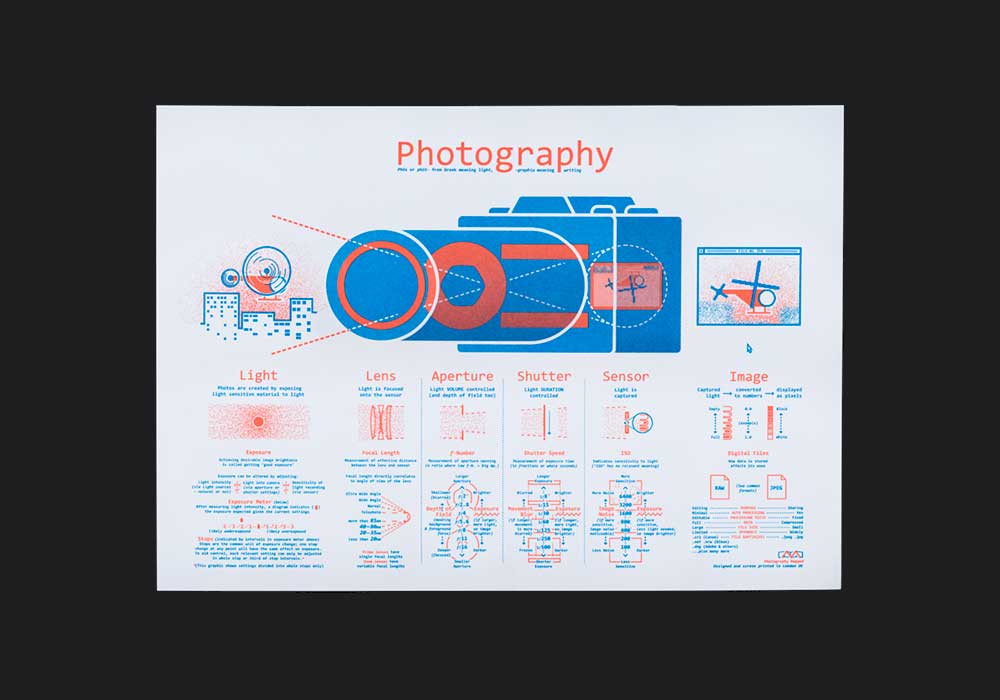 Screen printed by hand
Screen printing involves directly applying inks to paper through a stencil. The stencil is created by setting an impermeable substance into a very fine mesh screen (hence 'screen printing'). You then push the inks through the screen onto the paper using a thick rubber blade called a squeegee.
A close up image of one of the screens I've used can be seen on the about page.
Riso printed by machine
Riso printing technique is similar to screen printing, but produced by machine.
Southbank Smooth - A2 250gsm
(very thick paper)
Acid free
(won't yellow over time)
Height: 420mm
(16.5in)
Width: 594mm
(23.4in)
Munken Lynx - A3 240gsm
(very thick paper)
Acid free
(won't yellow over time)
Height: 297mm
(11.7in)
Width: 420mm
(16.5in)
£39


about $50 / €46

+ FREE Shipping Worldwide

Payments by Shopify
£21


about $27 / €25

+ FREE Shipping Worldwide

Payments by Shopify
Buying Info
Purchase

Payments by Shopify
Payments are processed and handled securely by shopify
Shopify will give you a choice of paying by card or PayPal. Once your payment has been processed you will recieve a proof of purchase by email.
Shopify also act as a third party which adds protection for you and for me.
Payments are processed in British Pound Sterling and converted into your currency by Shopify.
Shipping, Taxes & Duties
Shipping and sales taxes are included in the price.
The item is sent from the UK. As far as I am aware around half the world's countries DON'T have import duties to pay on this product (including EU, US, Canada, Australia, New Zealand).
HOWEVER some countries charge an import duty which you might be liable to pay to receive the item. Where duties are applied, the average amount is 13% of the value, but it can be up to 30%.
45-Day Returns
If you are not happy please return within 45 days.
To be eligible for a return, your item must be unused and in the same condition that you received it. It must also be in the original packaging.
Please use contact me about orders using the email:
simon@photography-mapped.com
Shipping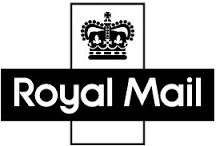 Shipping
We send orders via Royal Mail and their international partners*
* Normally the national postal service in your nation.
Times
Delivery normally within:
UK
1 week
Europe
2 weeks
Rest of the world
2 - 4 weeks*

* Prints are sent by Airmail so reach the destination country quickly, but delays are sometimes caused by customs backlogs in the destination country.
Need it faster?
If you need the print very soon, let me know and I'll arrange for it to be picked up by international courrier. Please be warned, this could easily be as expensive as the print itself.
Tracking
You can pay £7.50 extra to have your shipment tracked if you wish. The price you pay reflects the price it costs me for this service.
Some countries national postal systems don't allow for tracking orders, in these cases I'll send the parcels signed and let you know. If neither tracking or signed delivery are available I will refund any extra shipping you have paid.